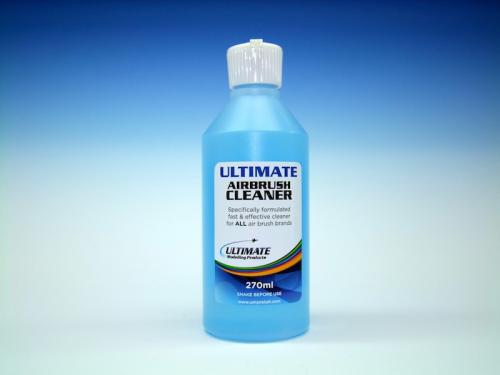 ULTIMATE AIRBRUSH CLEANER
it's a fast & effective Airbrush Cleaner and is specifically formulated to work with ALL brands of acrylic modellers paint and ALL types of airbrushes. The cleaner is not overly aggressive and will not ruin the seals in your airbrush.
An added blue dye to the cleaner allows modeler to distinguish it from the Ultimate thinner.
DUE TO REGULATIONS THIS PRODUCT SHIPS VIA UPS
LIMIT NOW IS 4 BOTTLES IN TOTAL PER ORDER FOR THE ULTIMATE AIRBRUSH CLEANER & THINNER.YOUR COMPLETED ORDER CANNOT EXCEED 4 BOTTLES PER PARCEL.
DUE TO THE INCREASE DEMAND WE MUST APPLY A LIMIT TO QUANTITY IN ORDER TO ENSURE ALL MODELLERS OBTAIN THE OPPORTUNITY TO PURCHASE THE CLEANER.
WE ARE CERTIFIED TO SHIP THE ULTIMATE CLEANER,THINNER THROUGHOUT CANADA, UNITED STATES AND WORLDWIDE.
SHOP WITH US FOR TOTAL PEACE OF MIND, DON'T HAVE YOUR ORDER SEIZED BY CUSTOMS.
OUT OF STOCK ON BACKORDER AWAITING RESTOCK !
STOCK # ULTIMATE-UMP001
OUT OF STOCK ON BACKORDER AWAITING RESTOCK !
Shipping Details
UPS NO P.O. BOXES ACCEPTED