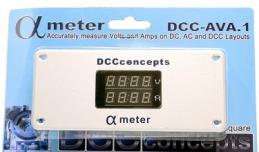 Alpha Meter for DC or DCC
A highly accurate digital meter for use on DC or DCC layouts. Simple to install and easy to understand. DCD-AVA.1
A perfect match for

Alpha Panel

so you layout fascia will look great!
Alpha Meter's circuitry has been carefully designed to keep it simple, with only two wires in, two wires out. It automatically adusts for AC, DC or DCC power and even compensates for it's own load, leaving only real-world readings relevant to your layout operation.
Size – 128mm wide, 55mm deep
Power – DC or DCC, 5-29V, 10 amps max.
Power – AC, 5-20.5V, 7 amps max.
Accessories and Essentials
Alpha Meter Fitting Templates
The Alpha Meter is designed to be panel mounted on the fascia or layout control panel.
There are two fitting templates available.
Notice:
Each template must be printed at 100% size to ensure accuracy:
This is the standard template – used when the wire connectors can be re-attached after fitting.
This is the "notched" template – used when the wire connectors are to be left attached (e.g. where rear access is limited)
We are accepting pre-orders at this time product to be in stock.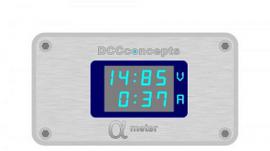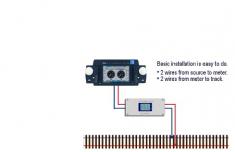 Stock # DCC Comcepts / DCD-AVA.1
How to Use
Full Instructions enclosed with every DCC concepts product purchased
Warranty
DCC concepts warranty applies
Shipping Details
Standard Mail Post with Tracking / Signature Due upon delivery
Returns
FINAL SALE NO RETURNS,REFUNDS, AND OR EXCHANGE
Customers who have bought this item also purchased :